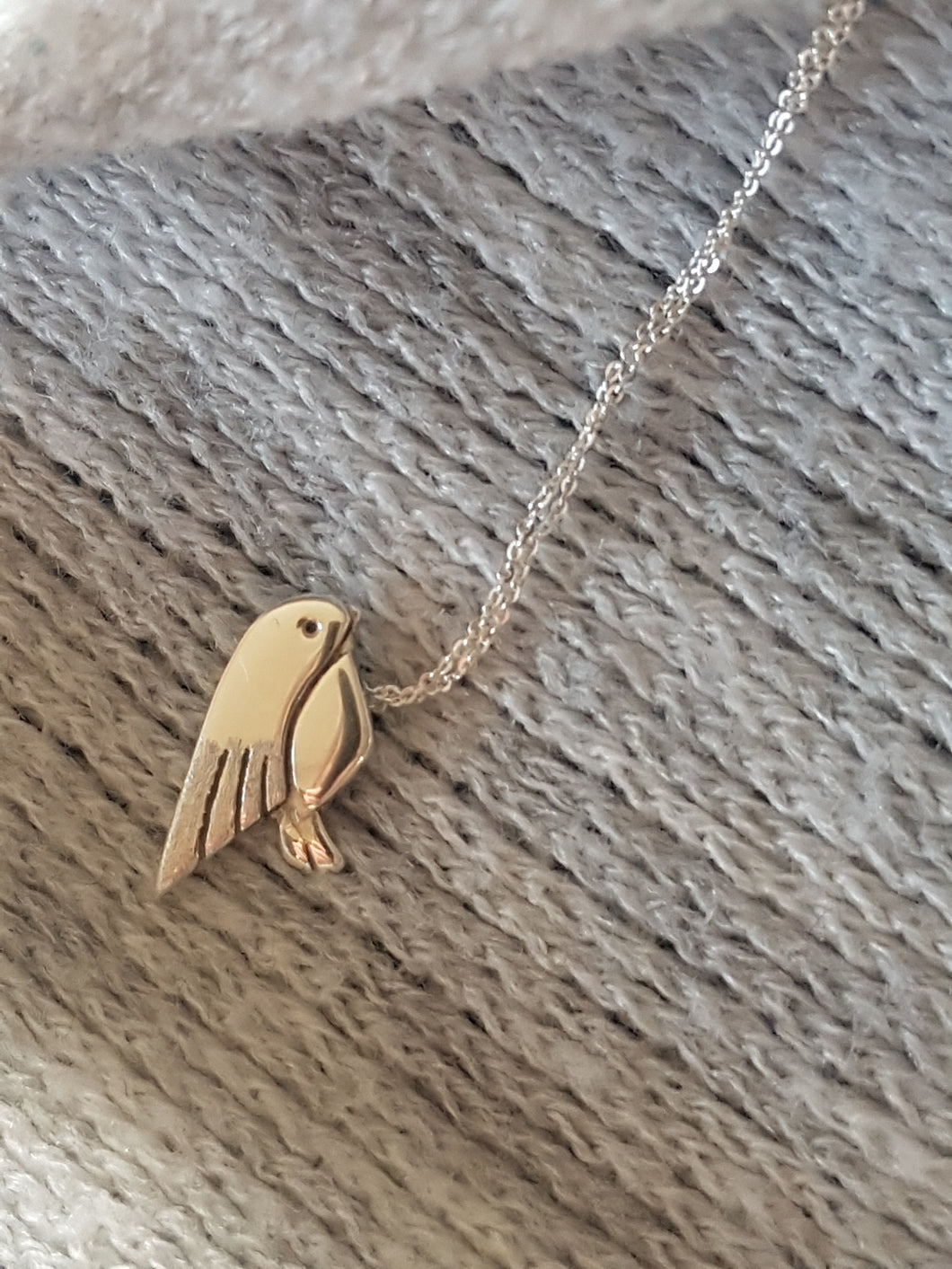 Sterling silver robin necklace
Regular price €150.00 Sale
This delightfully delicate little robin necklace is handcrafted & handcarved by Simplí B.Each robin is similar but not absolutely identical which adds to the charm of owning such a gorgeous piece.
Please allow 4 weeks from time of order to delivery as I don't keep these in stock,they are all made to order.
(Simplí being the Irish translation for Simple)
☆All Simplí B Jewellery is entirely hand made by me using traditional methods. I use 925 sterling silver and 9ct or 18ct gold  sheet & wire, which I personally hand pierce(saw), solder, hammer until it becomes the jewellery that you see.