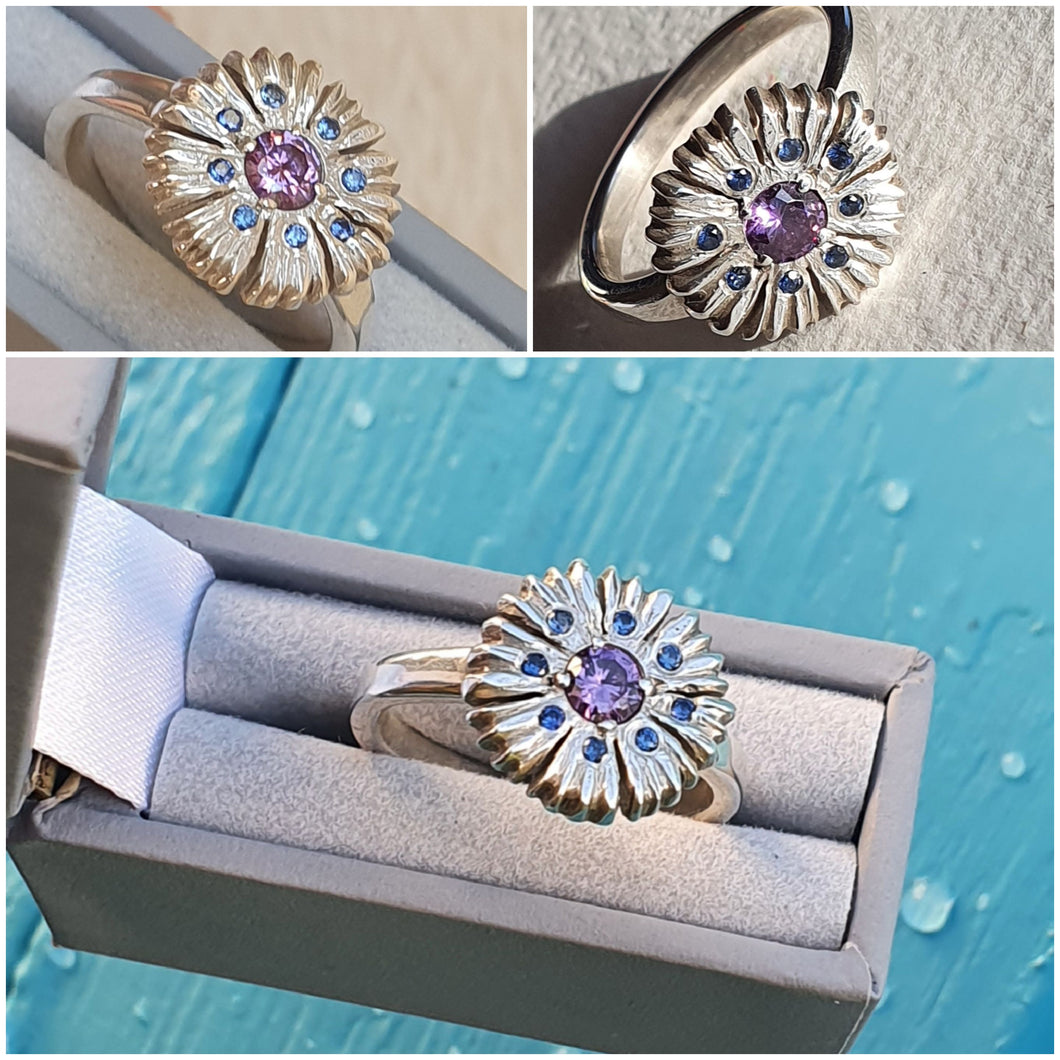 925 Sterling Silver Cornflower ring set with synthetic sapphires.
Regular price €220.00 Sale
This stunning handcarved 925 Sterling Silver and synthetic sapphire ring is quite simply a showstopper!
UK size: N
All Simplí B Jewellery is handmade by me using traditional methods. I use 925 sterling silver and 9ct or 18ct gold  sheet & wire, which I personally hand pierce(saw), solder, hammer until it becomes the jewellery that you see.